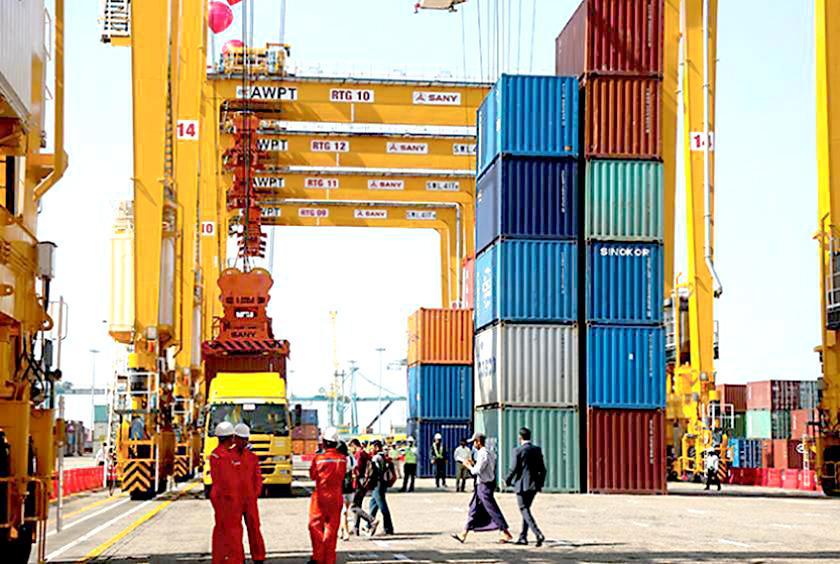 The trade value of Myanmar has declined by over US$765 million over the past five months of the mini-budget period of the current 2021-2022 fiscal when compared to the same period of the previous year, according to the figures released by the Ministry of Commerce.
From October 1, 2021 to February 18, 2022, the total trade value was US$11.958 billion while that of the same period last fiscal was US$12.724 billion. Therefore, there was a decline of US$765.944 million.
Myanmar exports agricultural products, animal products, marine products, mineral products, forest products, finished industrial goods (CMP) and other goods.
When it comes to import, the country mainly imports capital goods, raw materials for businesses, consumer products and CMP raw materials.
During the period, the export value fell by over US$190 million and the import value by over US$570 million.
According to the previous yearly data, Myanmar's trade value was US$18,045.929 million in 2012-2013 fiscal, US$27,714.826 million in 2015-2016, US$29,209.607 million in 2016-2017, US$33.578.052 million in 2017-2018, US$18,728.815 million in the mini-budget period of 2018, and US$35,147.012 million in 2018-2019.
Source: https://elevenmyanmar.com/news/myanmars-trade-value-falls-over-765m-in-five-months-compared-to-same-period-of-previous-fiscal