Construction Services
The main focus of our Construction Services at NEGCC was to provide the much needed reliability services in civil and building construction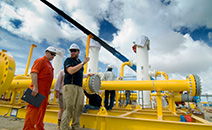 General Contractor
As a General Contractor, our services begin with pricing. We bid for the job in predetermined packages,
Strategic Partner
Since its establishment, NEGCC has been known to provide reliable and quality services with her good reputation Parenent.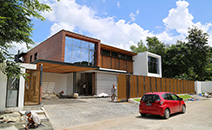 Design Builder
Our expertise also extends to Design-Build Construction. After first examining the specifications of the owner,
Our strong pool of resources allow the company to seize many civil and building construction projects sourced out by various Multi National Companies, Government Organizations, Public and Private companies operating in Myanmar.
We intend to provide the dedicated services to the oil and gas exploration and production sectors in Myanmar. Our customers are petroleum industry related companies working both onshore and offshore in Myanmar. Our team has acquired the techniques and skills to effectively provide services to customers and clients. In addition, through dedication, hard-work, and practices towards its customers and clients, NEGCC will strive to be recognized and made a member of the International Oil and Gas Contractors.
Empty tab. Edit page to add content here.