INFRASTRUCTURE DEVELOPMENT: INT'L AIRPORT AND PORT TO CONSTRUCT IN MON STATE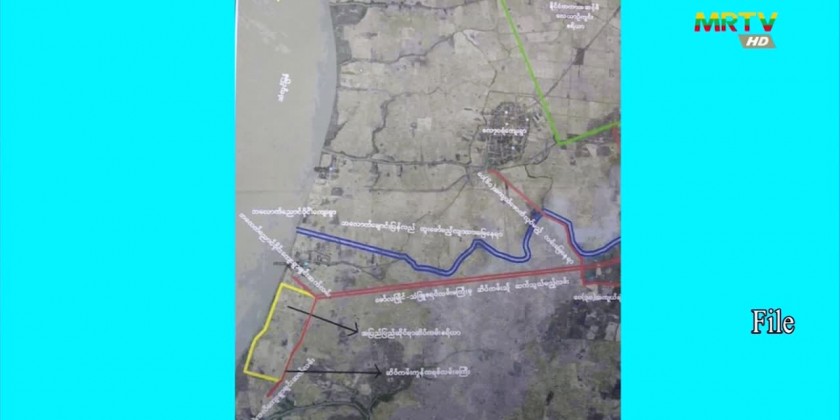 Under the guidance of the State Administration Council, land areas were designated in order to construct New International Airport in Mudon Township of Mon State near Kawtparan village and New International Port between BalaukNyaungWaing Village and Wae Kali Village.
Depending on the budget calculations of concerned ministry plus compensation for the land loss in the project locations, 100 million kyats is to be used for 2022-23 fiscal year.
Minister, MoNREC(Mon State), Aung Kyi Thein said "The compensation is being calculated for selected land areas which include farmlands, crops and buildings like calculating needy acres and budget amount to compensate. Depend on this calculation, the concerned ministry has 100 million kyats of estimated budget plan for 2022-23 fiscal year. We also planned to ask over 26.970billion kyats as remaining land loss compensation for coming season. Totaling, over 27.122billion kyats to be compensated for the projects.  Only after compensation works are entirely completed, the needy tasks such as road constructions, canal expanding and the related process for the projects could be implemented."
The projects will be implemented on 4,626.29 acres of land. When the construction works of International airport and port terminal are completed, job opportunities will be created along with the getting smooth flow of trade routes for the local products.
Source: https://www.myanmaritv.com/news/infrastructure-development-int%E2%80%99l-airport-and-port-construct-mon-state